Turbo VPN is one of the most popular proxy clients for both Android and iOS. When it comes to VPN proxy, The app has more than 50 million installs in the past few years and the number is surely not very less. It is a free service and gives access to nine servers across North America, Europe, and Asia without any bandwidth limitations or restrictions.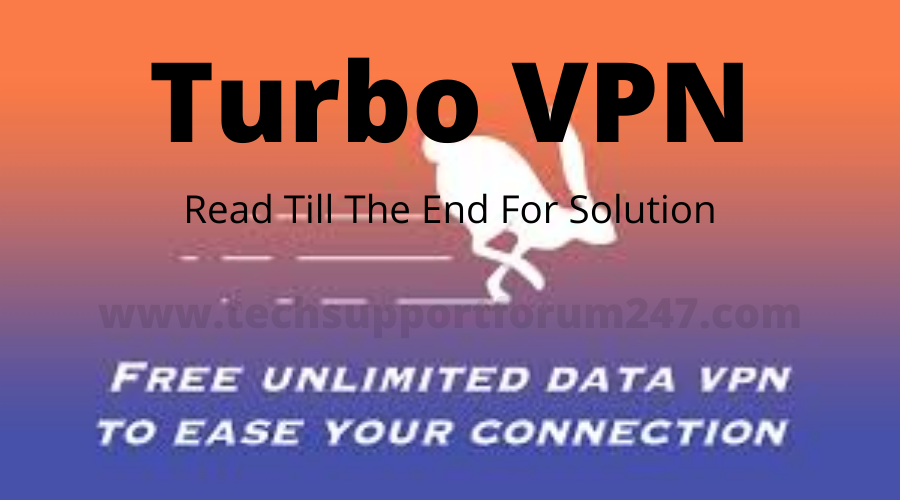 However, we noticed that their website does not support or redirect secure HTTP connections. The moment you enter 'https://www.turbovpn.co' on the address bar, you will get 'err_connection_refused' alert. The service displayed nothing but an empty black box which decreased a few users.
According to us, a VPN provider must have all technical support and expertise needed to be able to properly manage it's website's security. Once you download the application, you will find that it includes ads, however, it is expected. There's no P2P support for users even if they go for the paid version. However, it is again no surprise. The bandwidth will also be very short for any provider with an unlimited plan.
Users upgrading to the VIP account will be able to use the application without any ads and will also get better speed. A VIP account also allows you to connect with more servers and you can also connect up to five devices simultaneously. Upgrading to VIP can be expensive, however, if there are other similar service providers in the market that offers same service at a very cheap rate.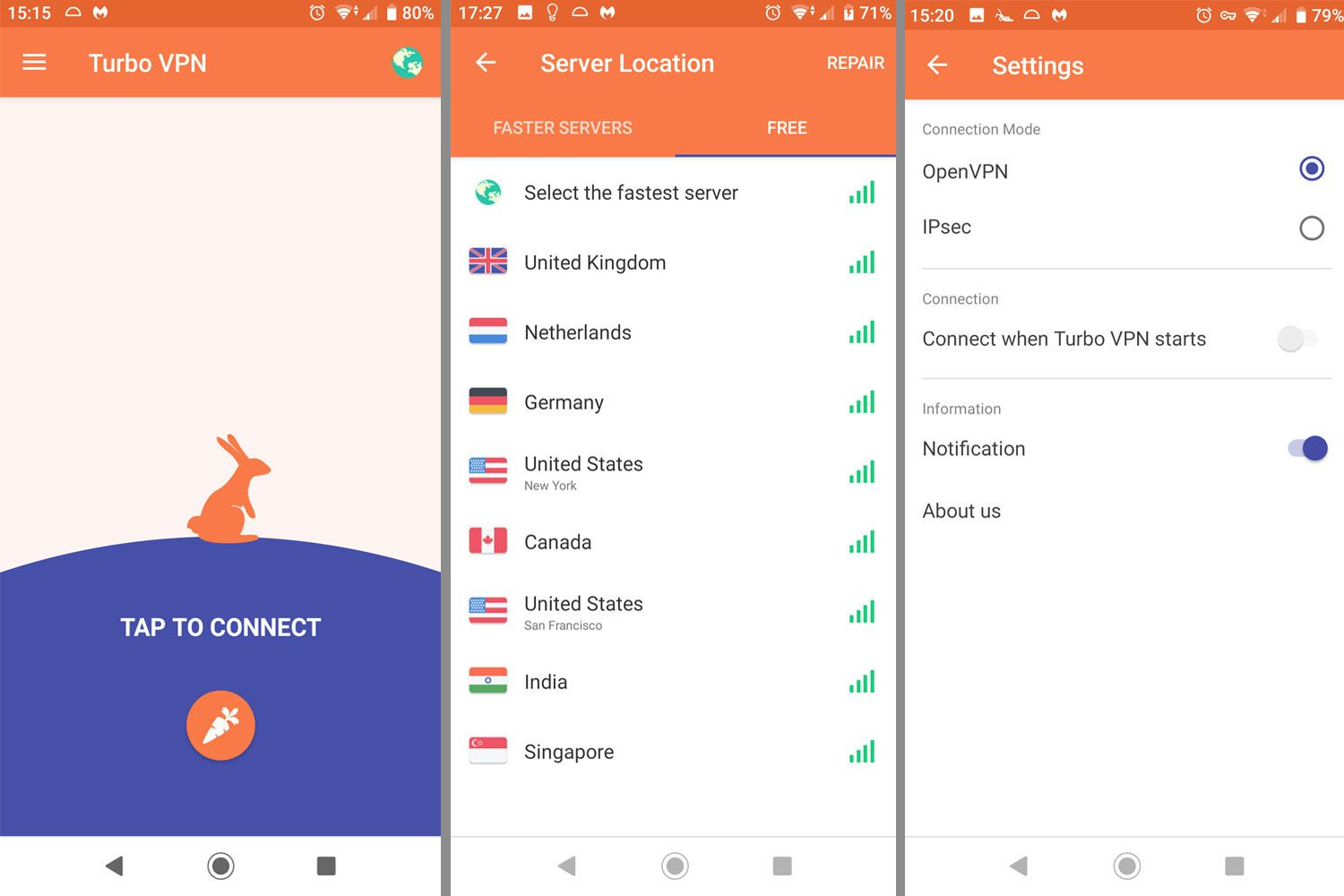 Is VPN secured?
When it comes to data security, Turbo VPN provides very less amount of information regarding the data it collects and it doesn't. However, most of it is what you already know. According to the policy, Turbo VPN is a 'no-log network', and it states that "We do not collect any information regarding the websites you visit or the IP addresses assigned to you when you access the Turbo VPN Private Network, and with respect to our VPN service, we do not collect any data stored on or transmitted from your device, including any data that applications on your device may transmit through our network."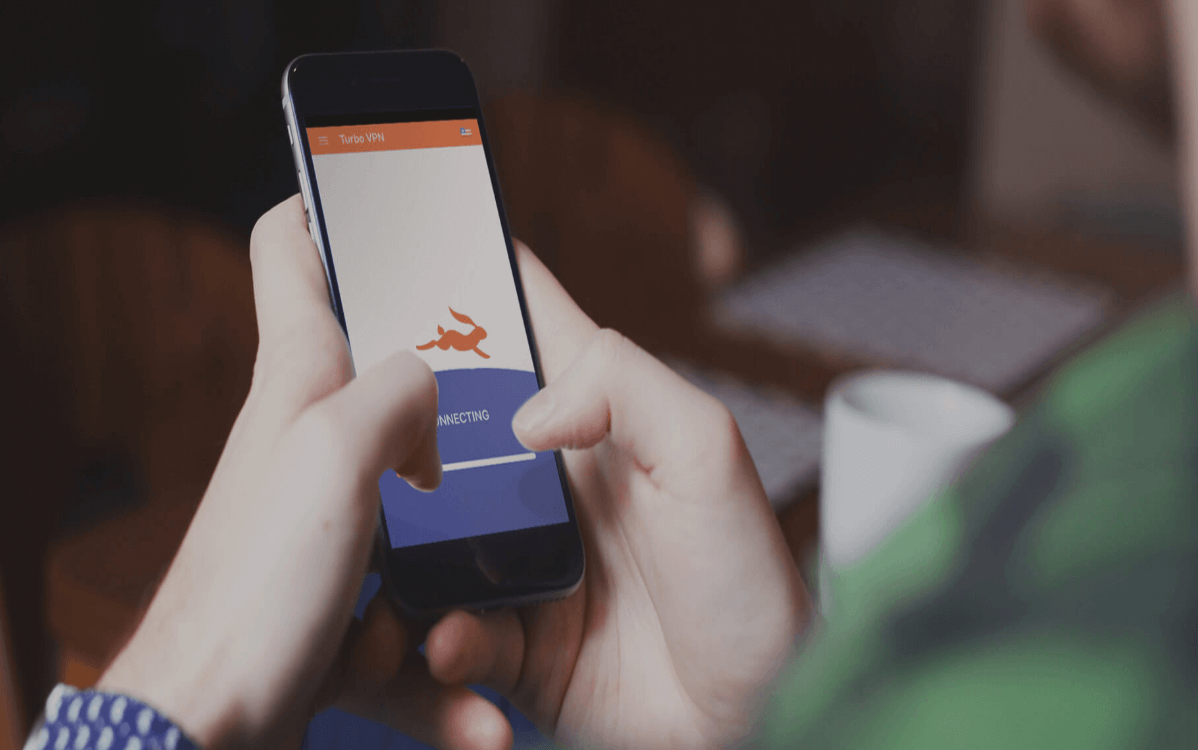 While you are using the application, some data gets recorded, however, according to Turbo VPN, the data gets deleted once you close the session.
Turbo VPN app
The Turbo VPN app can be downloaded within a few seconds. You can immediately avail of the '7-day free trial.' Once you have installed the application, you can start using it straight away. The app has a very simple design and can be navigated very easily even by a novice. You need to click on the
'Connect' icon present on the screen and the app will connect you to the fastest server. Once you are done, you need to click on the 'Close' button present on the screen and the connection will be disconnected.
Turbo VPN is a great application and surely deserves some credit from its users.