Fix HP Laptop Keyboard Not Working
Is your HP laptop keyboard not working ? Here is an ultimate step by step guide to help you.
Many HP users have been continuously reporting that they are not able to use the physical keyboard with their system. Some of them encountered issues while using specific keys whereas others said that HP laptop keyboard is worst and they have to use an external keyboard to use their laptop. If you're facing any of the similar issues with your HP laptop keyboard then here is the solution. Read this post till the end to know the troubleshooting steps and then follow the same to fix HP laptop keyboard not working issue.
#1 Reinstall Keyboard Driver Of Your HP Laptop
Most of the time users encounter such issues due to keyboard drivers bugs. So, make sure that your laptop has updated keyboard driver installed. If you already have an updated driver but still facing the HP laptop keyboard not working issue, then here is what to do…
Step 1: Start by following the below instructions
Click Start >> Control Panel (Large Icons) >> Device Manager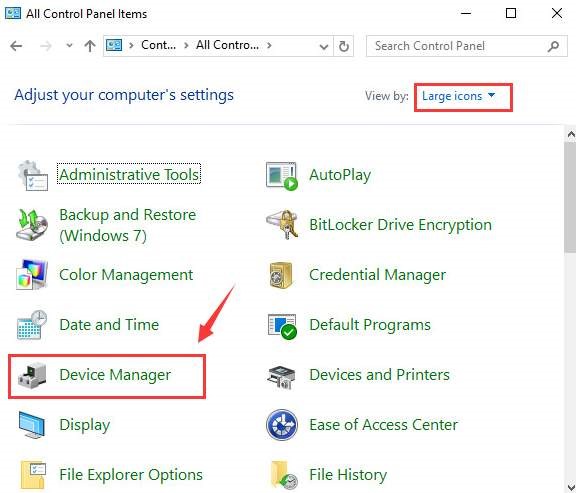 Step 2: Go to Device Manager section and click on "Keyboard" to expand the category.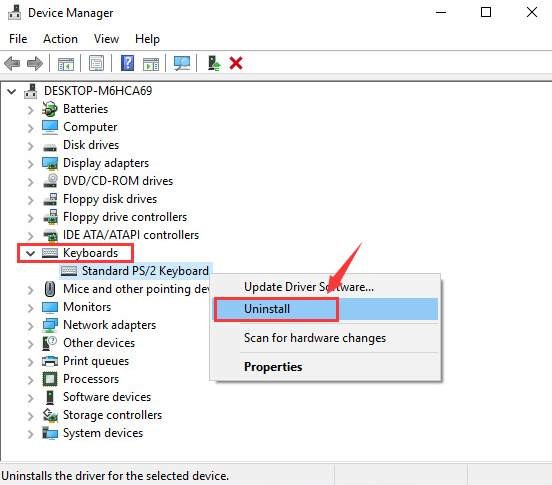 Stp 3: Now click right on "Keyboard" option, as shown above, and select "Uninstall" from the available options.
Step 4: Next, you will be asked to confirm the action, click "Ok" to confirm uninstallation and proceed.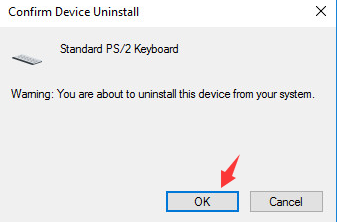 That's it. Now, wait for the uninstall process to finish and restart your PC right after the uninstallation. Your laptop will automatically reinstall the keyboard driver during restart.
Note: Use the on-screen keyboard to type password while logging into your laptop. 
#2 Check Hp Keyboard Settings
Step 1: Start by clicking the "Start" button and then go to Settings and get into the Time And Language menu.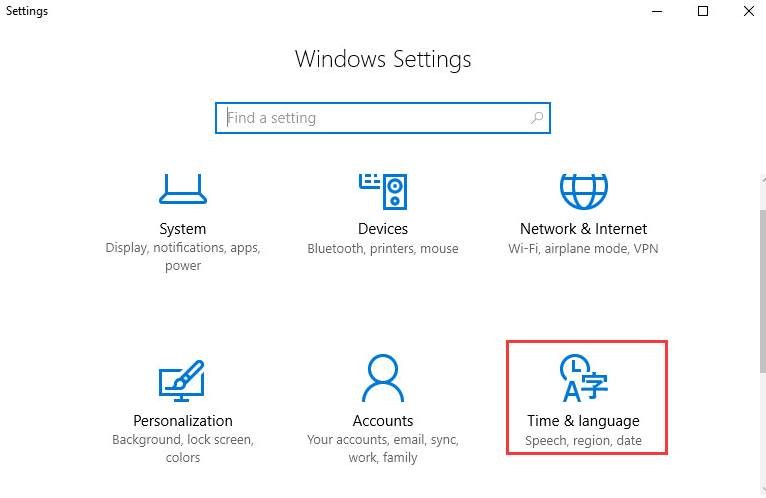 Stp 2: On the next screen, you will see "Region and Language" option. Click on it and make sure that you've set the language of your system to English (United States) on the right side of the screen.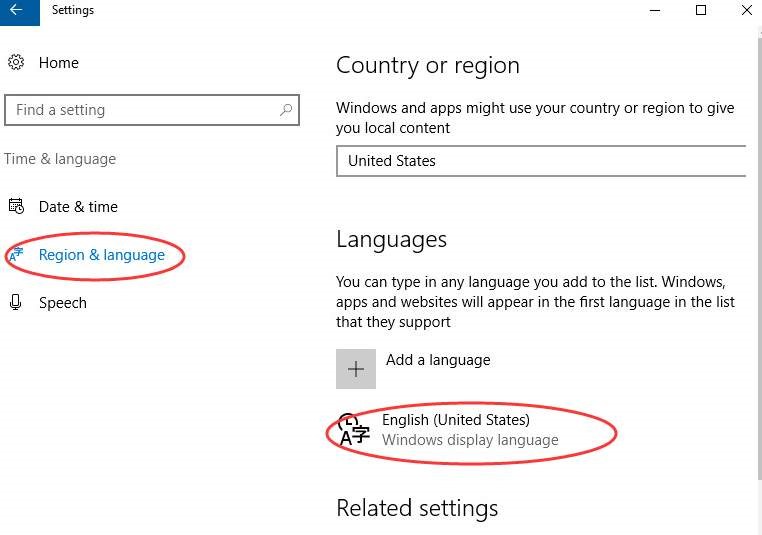 Step 3: Next, click on "Options."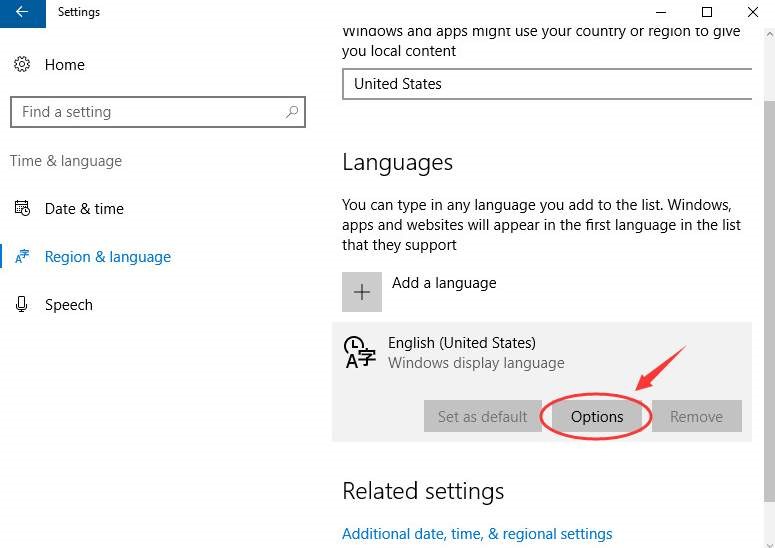 Stp 4: Now here you need to make sure that you selected "US (Qwerty)" for your Keyboard.
That's it. If the HP laptop keyboard not working issue is due to inappropriate settings then this step will fix the problem.
Step 3: Hard Reset Your HP Laptop
If none of the above steps work to fix HP laptop keyboard not working, then this one is the last approach you can try.
Step 1: Turn off your laptop and remove all the power source (Battery and Power Adaptor) and the external device (Printer, Pendrive, etc.)  connected to it.
Stp 2: Now, press the power button and hold it for around 15 seconds to eliminate all the residual electric charge from your laptop capacitors.
Step 3: Plug back the power sources but don't connect any external device until you power on your laptop.
Stp 4: Hit power switch to turn on your PC.
Note: If you see the startup menu then select Start Windows Automatically and press the enter.
So, hard resetting or power resetting your HP laptop is the final weapon that you can use to fix HP laptop keyboard not working problem.
Summary
So, that's how you can actually fix HP laptop keyboard not working issue. Also, read "An Ultimate Guide To Fix BSOD Windows 10 Error" and "How To Download And Update Brother Printer Drivers ?". Do follow us to stay updated with all the tech news and updates.
Check Out Video To Fix HP Laptop Keyboard Not Working
In recent days I bought a new HP laptop but its keyboard was not functioning properly. I was able to fix the keyboard of my HP laptop with the help of this article.