What Is Incognito Mode ? In the year 2008, Google launched the Incognito mode. It is basically a privacy option that protects your browser history. Most people consider using the incognito mode when they want to keep their browser history and cookies a secret from others using the same device. However, according to some, Google can still identify the user even if you are using the Incognito browser.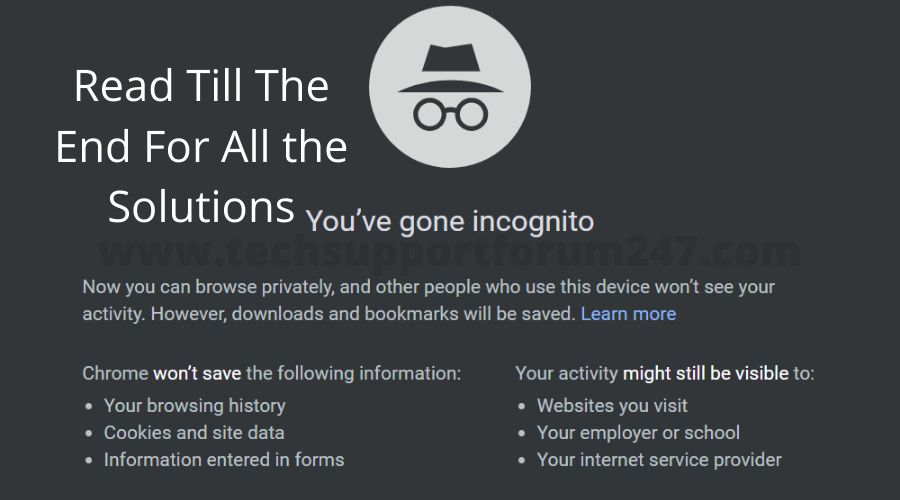 According to many, Google collects data from all devices that you are using such as Androids and Chromebooks.
Every time you start using Google's incognito mode, you will receive a pop-up message, which states, "Now you can browse privately, and other people who use this device won't see your activity." While Google states that other people using the device will not be able to know your search history or other activities, it does not state that your activities are not visible to the website you are visiting, your internet service provider and other individuals who control the network.
Google Launched Incognito Browing
While someone else using your device will not be able to view your browser history in incognito mode, it is possible to keep track of your activities since it is linked with your Google account. According to a study conducted, if you want no one to know about your browser history, including Google then you first need to visit a third-party website which uses Google advertisement and then log into your personal Google account. The moment you visit a third-party website, a browser cookie is generated which is not actually linked with your Google account. However, this happens after you actually visit a third-party website. Now you can log in to your personal Google account and Google can now connect these two cookies and your browser history with personal information available in your account.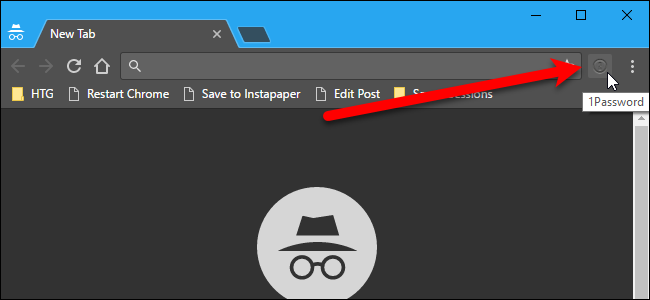 In this article, we are sharing information related to incognito mode in detail.
What is the Incognito mode ?
Incognito mode is alternatively known as private browsing, private window incognito or in Private browsing. It prevents others from using your device to know your browser history and cookies. The moment you visit any website, any text and pictures available on the website get stored on your local computer. In addition, any form that you fill also gets stored in the autocomplete field of your computer. However, if you use incognito mode to perform any activity on your computer, the moment you close the browser your computer forgets about it.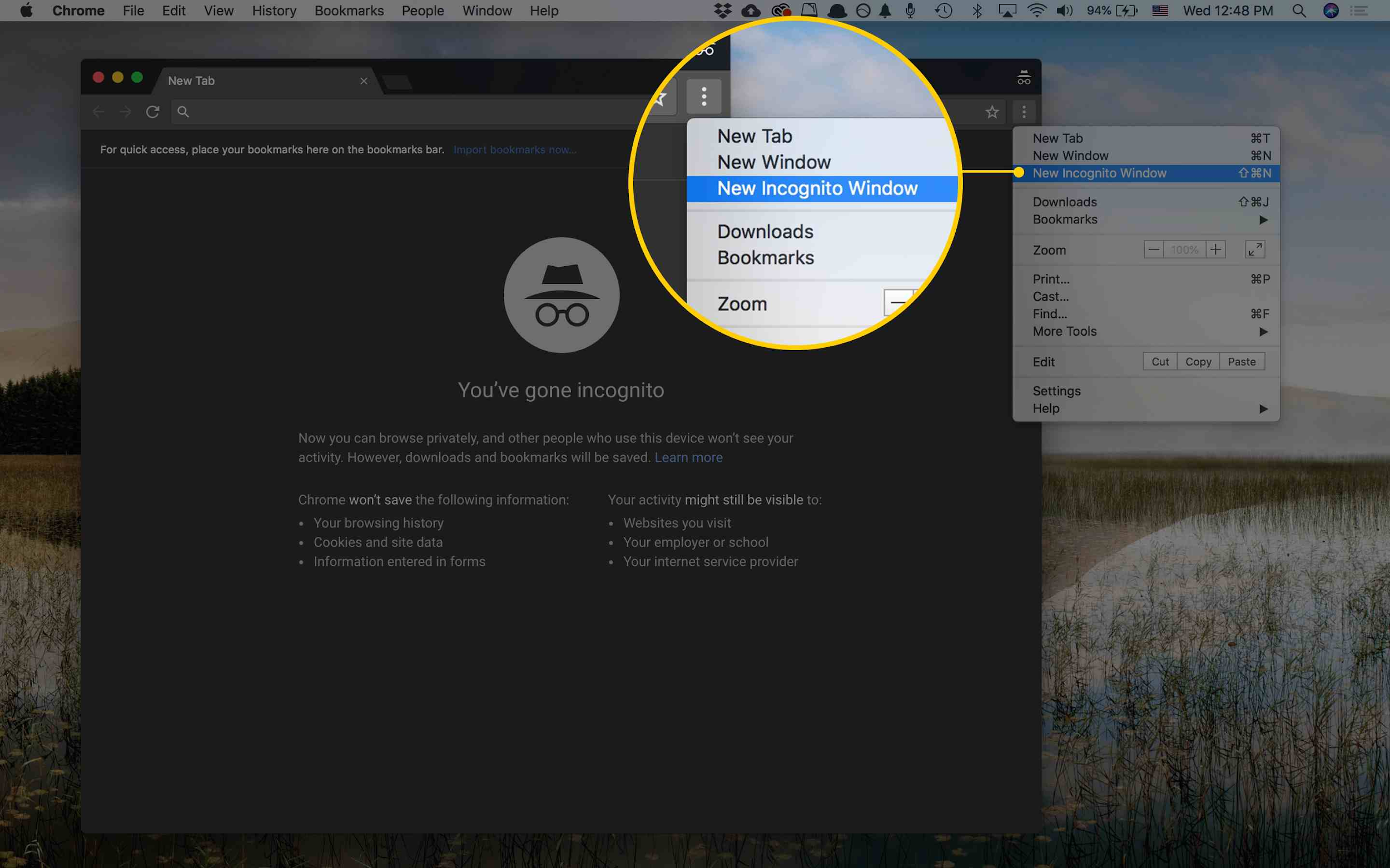 Is private browsing safe?
Private browsing is not perfect for keeping you completely anonymous on the internet. However, it safe if you are just trying to hide your browser history from someone also using your device. Below we have mentioned some additional ideas that you can consider while using the incognito mode of your computer device.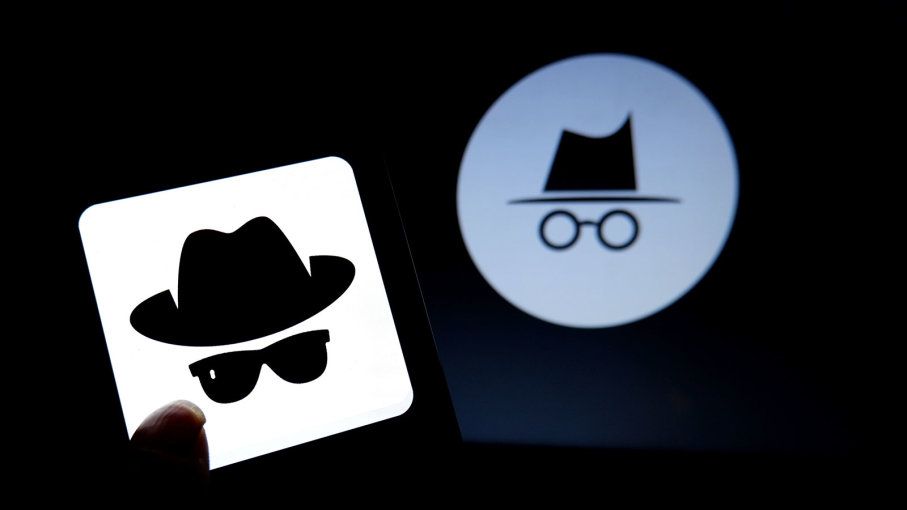 Other monitoring software: If your computer has any other monitoring software installed in it, your browsing history can still be detected using that software. Software's like Parental Controls and keyloggers are able to capture your activities even if you are using the incognito mode. Schools and corporate monitoring can also be done at the networking level. This particular method is highly efficient in capturing every activity that you perform on your computer.
IP address: While according to many, not a single piece of information is stored on your computer while you are using the incognito mode; it is still possible to track your activities using the IP address of your device. If someone knows how to view the IP address, he/she will easily be able to view your browser history.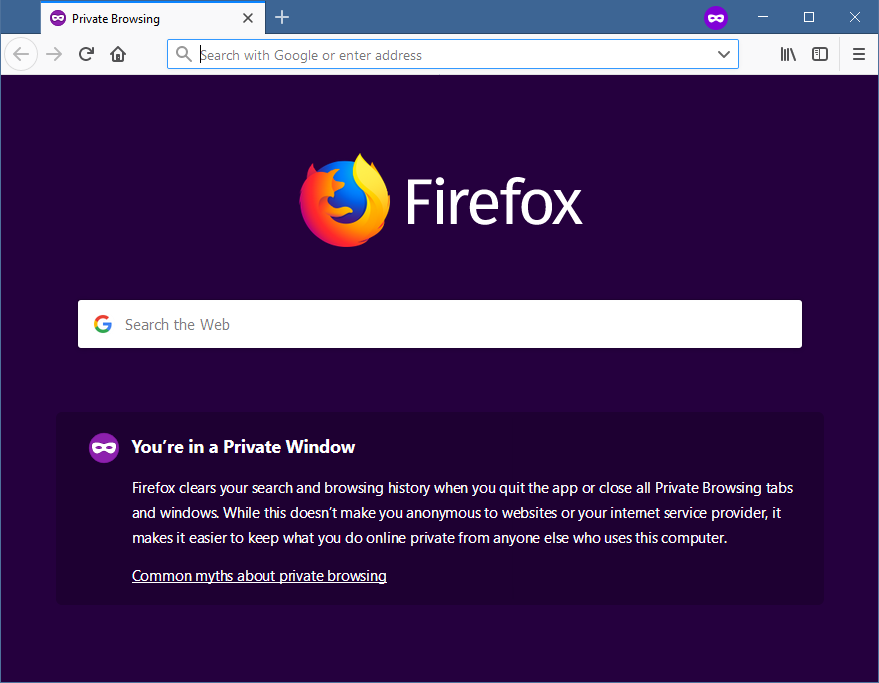 Plugins:
Plugins that you have installed on your browser can be a strong indicator of your browsing history. For instance, installing Adobe flash plugin stores cookies to be saved even when you are using it in private mode.
The online issues of using Incognito mode for browsing
Whatever you may refer to the Incognito mode as does a great job at protecting your information from other people using your device. However, it does not do jack when it comes to monitoring your online activities. As stated earlier, even if you are using the incognito mode for browsing the internet, government and other network operators will still be able to track your activities. They can do it either by actively monitoring your activities or by serving a subpoena to your ISP.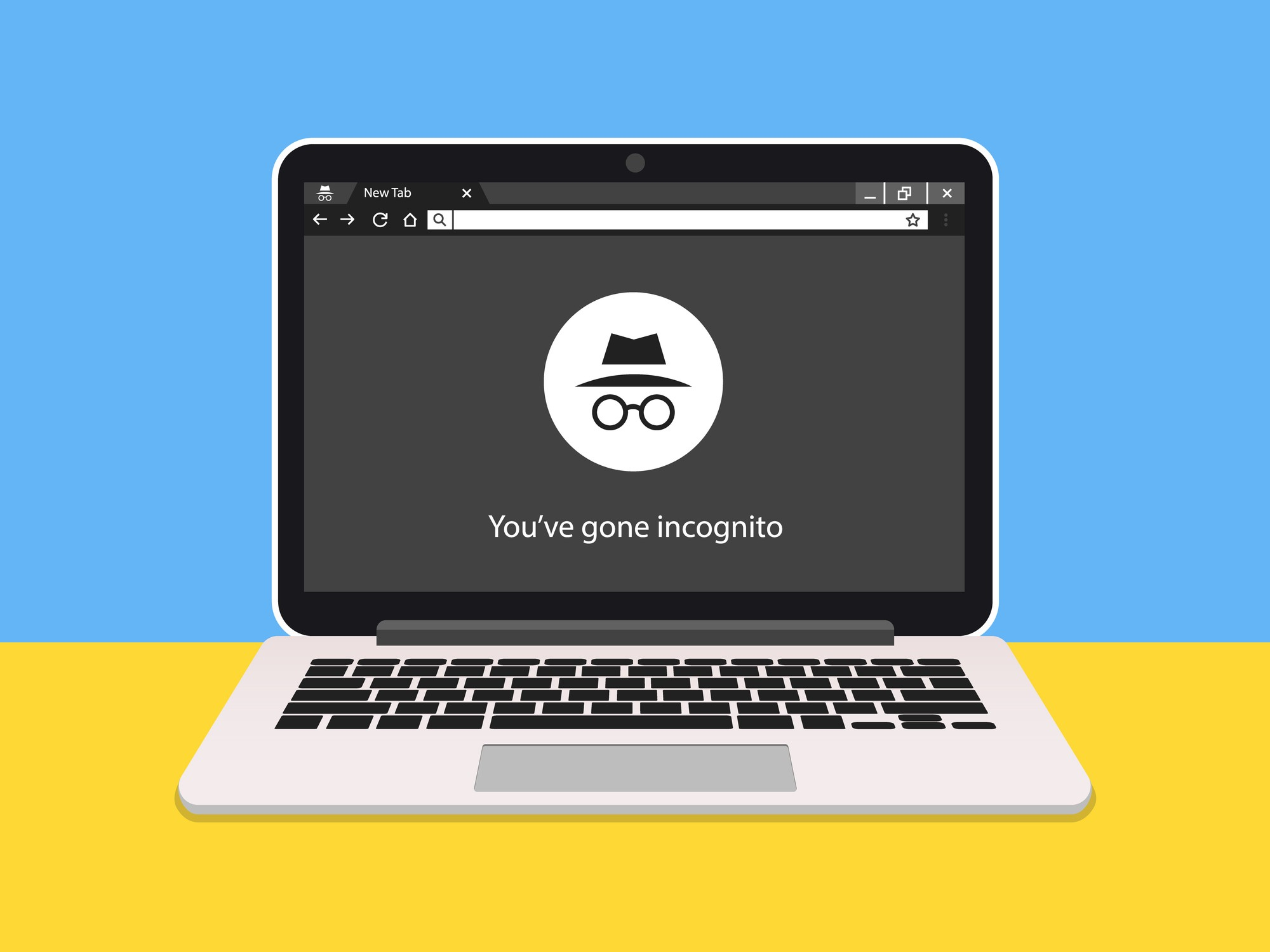 You might visit a place free Wi-Fi and notice a particular person sitting there every time you visit that place. That person might have tools to steal all your important data like your bank account number. The main point here is even if you are using private browsing hackers and other government individuals will still be able to track down your activities.
How Incognito Mode ensures safe browsing?
In this section, we will be sharing our top three privacy-protecting tools that can be used by anyone to ensure that your information is safe online. Here we will share how you can protect your browsing history and other information from hackers by adding another protection layer.
Top three methods for keeping your online activities a secret
Here, we have shared three fool proof methods to keep your online activities truly incognito.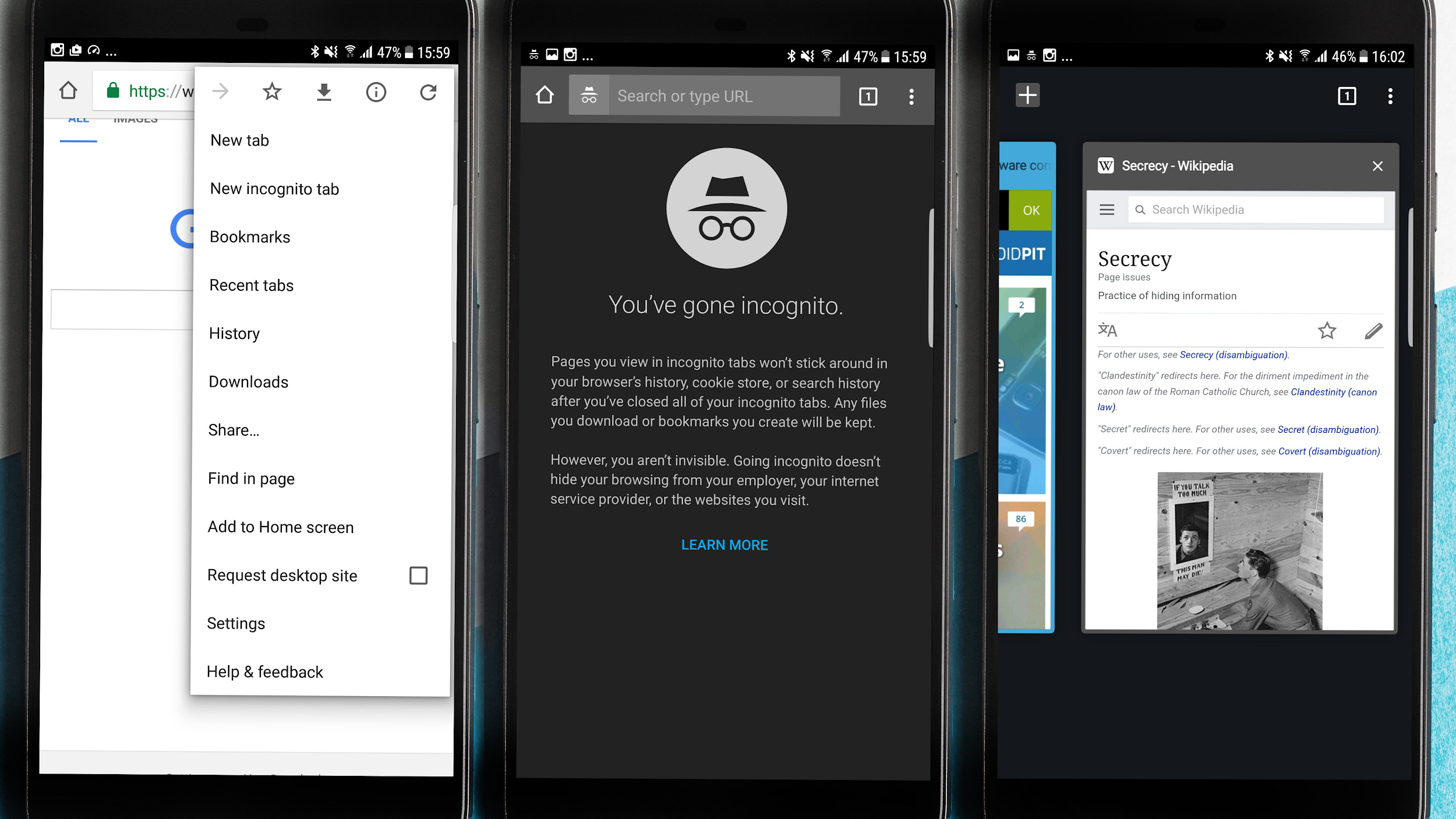 VPNs: How to use VPNs for maintaining online privacy?
VPN (Virtual Private Network) is one of the best privacy protection tools. It is one of the best tools for people who want to keep their online activities unrecorded. It is an amazing addition to anyone's privacy tool kit. It is one of the best additions to anyone who prefers using the incognito mode. VPN is nothing but an encrypted tunnel that keeps all your online activities hidden from others using your device.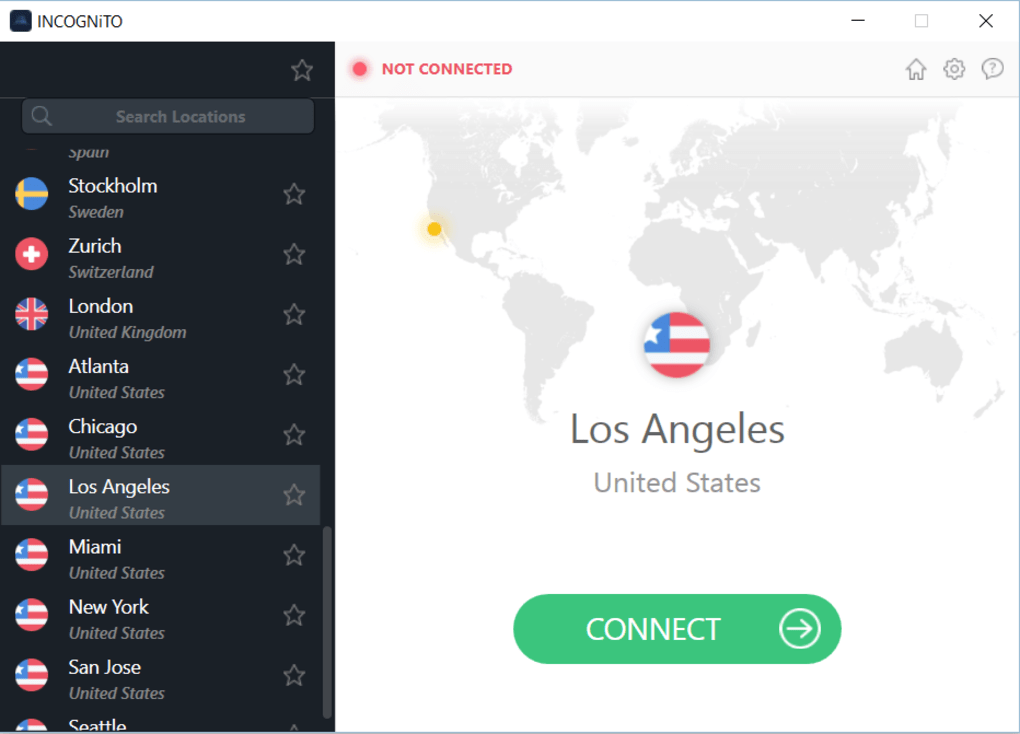 VPN is more like a tunnel underground where a person standing above the ground is able to sense the traffic underneath but is unable to see it. VPN will tell your network provider and government that you are connected to a VPN service provider but will be unable to tell the source and track your online activities. All your online activities are protected using a VPN. VPN, along with protecting your online activities also helps in other ways as well. For instance, if you are a movie lover and you want to watch a particular movie, which is restricted in your area, you can just change the IP address and watch the movie. You will also be able to unblock Netflix's regional content blockades using VPN unblocking ability. VPN is also helpful in protecting your Bit Torrent file-sharing activities.
DuckDuckGo: How to use DuckDuckGo for maintaining online privacy?
Google, Bing and Yahoo are some of the commonly used Search engines. These search Indians keep a track record of your search histories, however, DuckDuckgo is completely anonymous search engine and it does not record your searches. You are someone who is willing to keep all your online activities secret and keeps using an incognito browser, DuckDuckgo is the best search engine for you.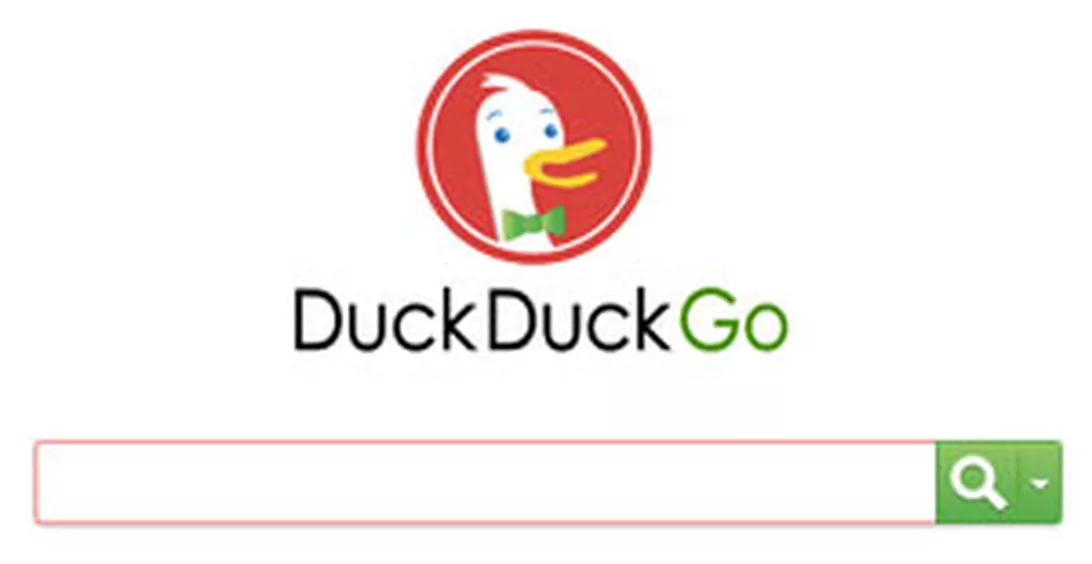 Even if the browser is completely anonymous, the results provided by it are highly efficient and can be compared with Google, Bing and Yahoo.
Tor: How to use Tor for maintaining online privacy?
Mozilla Firefox is a commonly used web browser, however, it is not meant for people wanting to keep their online activities secret. The browser keeps a track of all search histories. Tor is a Mozilla based browser that was modified keeping in mind the privacy need of users.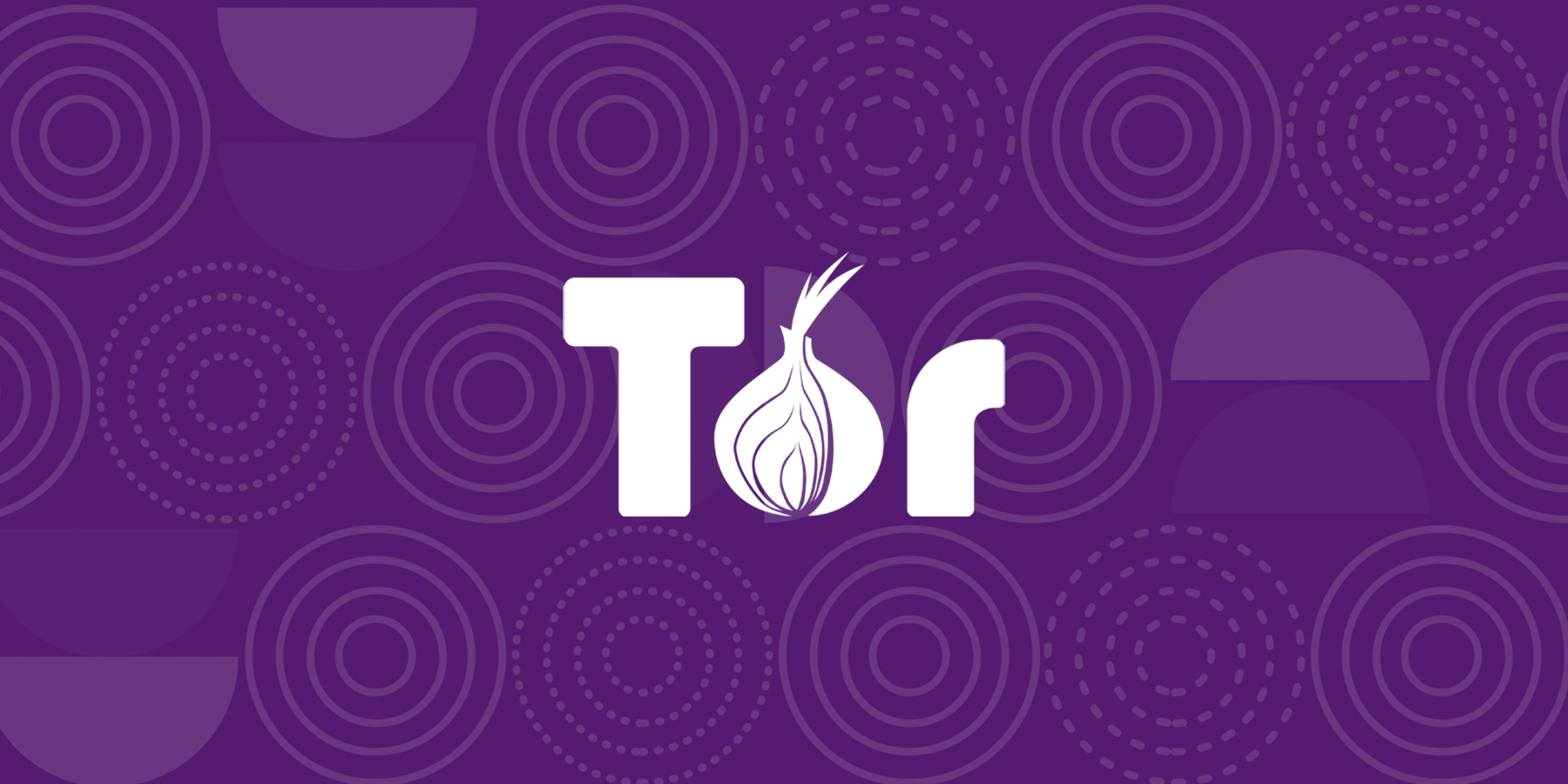 The browser keeps your browsing traffic completely anonymous through a series of disturbing relays, which runs by various volunteers all around the world. The Tor browser obfuscates your original IP address by sending browser requests and responses. The browser also allows users to use websites that are blocked in particular regions. However, this browser is not apt for streaming videos or any other online activities that require fast internet connection.
While the incognito mode is available in all popular browsers, the method of using the feature is a bit different from one another. Here, we have shared how the incognito feature works and how to use it.
How to use incognito in Chrome, Safari, Firefox and other browsers
Incognito has become the primary name for the private browsing mode of any browser. The easiest way to start using incognito mode in Google Chrome is by using the keyboard combination of Ctrl+Shift+N for Windows device users. Alternatively, you can also use Command+Shift+N for Mac users. However, the most common way to open incognito mode on Google Chrome is to click on the three vertical dots on the right corner of the browser and then select 'Incognito Window.'
After Google Chrome introduced its incognito mode, Firefox Mozilla also introduced Private Browsing. The keyboard shortcut for opening private browsing mode in Mozilla is by using the keyboard combination of Ctrl+Shift+P for Windows users and Command+Shift+P for Mac users. Alternatively, you can also click on the three short horizontal lines present on the right corner of the browser and select 'New Private Window.'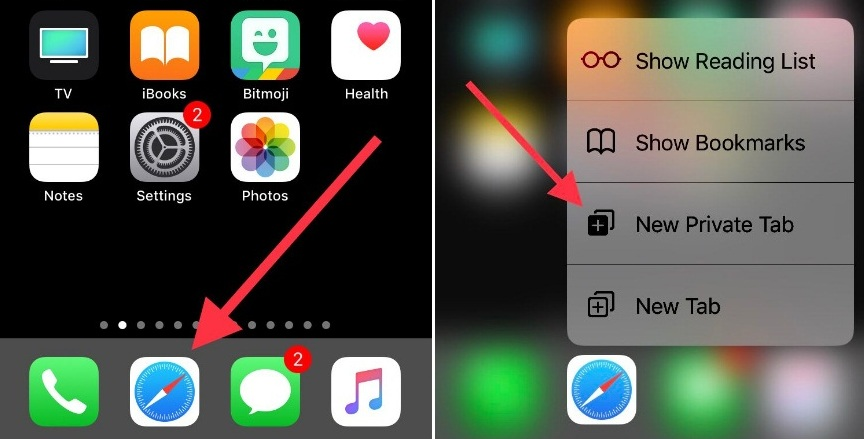 When it comes to private browsing, the name that pops up in our mind is Google Chrome, however, Apple Safari also offers private browsing. To open private browsing on Mac, you need to use a keyboard combination of Command+Shift+N, it is quite similar to Chrome. Alternatively, you can click on the File option and then select New Private Window.
Top reasons for using Incognito browsing mode
Most people browsing the internet must have noticed that almost every browser offers an incognito window. The incognito window is nothing but a private browsing tab where other users of your device will not be able to see your search history and cookies.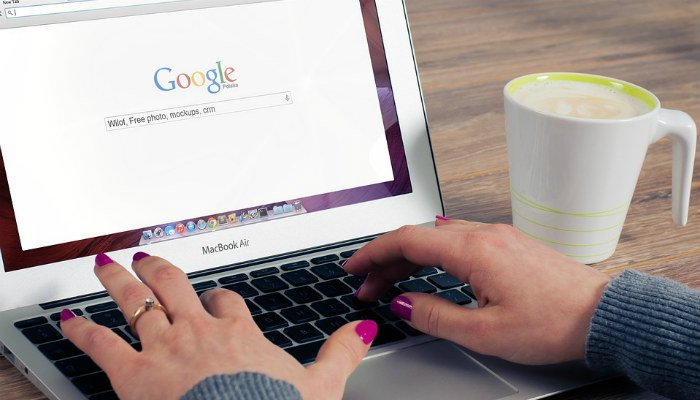 However, for many people incognito window has great importance for people day-to-day usage. Below we have listed some of the common reasons for using incognito browsing.
Using more than one email id at once
While using the incognito browsing feature, you are able to sign into more than one email id at once and switch in-between them. You don't need to sign out from one email to access another email id.
Using a computer that is not yours
If you need to log in to your email id or your bank account away from home, the best way to do so is by using the incognito browsing feature. This will protect your passwords and other important information from others.
Lame Google searches
Most of us keep searching random topics on Google and most of these searches are inspired by the autocomplete. There are times when you want to hide your search history from others just because they are too lame.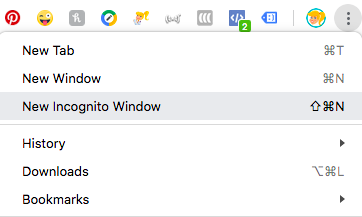 For serious business
Internet is full of information, good and bad. It is not always fun and games. Many people search for results related to divorce, medical conditions and other serious issues that they want to hide from others.
Buying gifts
Often people plan surprises and with it comes the necessity to hide what you are planning to gift to the other person. The incognito browsing mode is perfect for such occasions since the moment you close the browser, all histories are deleted and the person you are planning to surprise will have no clue about your plan.
Watching YouTube videos
YouTube keeps track of all its users and keeps suggesting similar videos to them. There are occasions where you do not want YouTube to know your search preferences hence the incognito mode.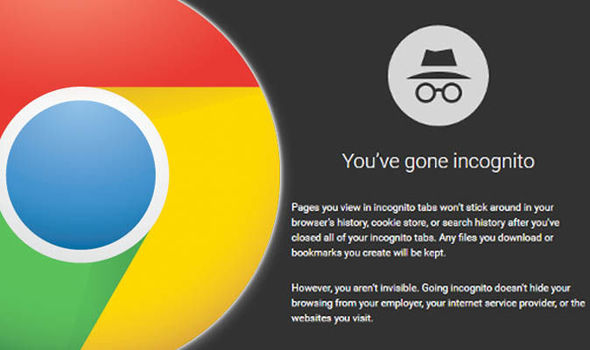 Booking flights
It has been suspected that various airline companies keep a track of your flight searches and increase or decrease their flight prices based on the number of times you are searching. The way to save money while booking airline tickets is by using incognito browsing. Incognito makes the user look like a first time user hence the prices are not hyped unnecessarily.
These are only a few occasions where most people prefer using the incognito browsing mode; however, there are many other reasons as well.
After knowing about the incognito mode in detail, it can be said that the mode is good for keeping your online activities a secret from your local folks but your internet service provider or the government is able to keep a track of your activities. However, if you are eager to keep all your activities hidden, you can use any of the 3 methods mentioned above.