Edge Computing , Most networks around the world are going through a massive transformation, which initially started by edge computing devices.
This revolution is to aid all potential IoT future 5G rollout.
Edge computing the process of improving cloud-based data processing by performing various edge networking.
When it comes to edge computing, there are several benefits of using the same, for instance, assisting latency challenges and bringing bandwidth loaded content to users along with helping them to enable future network infrastructure.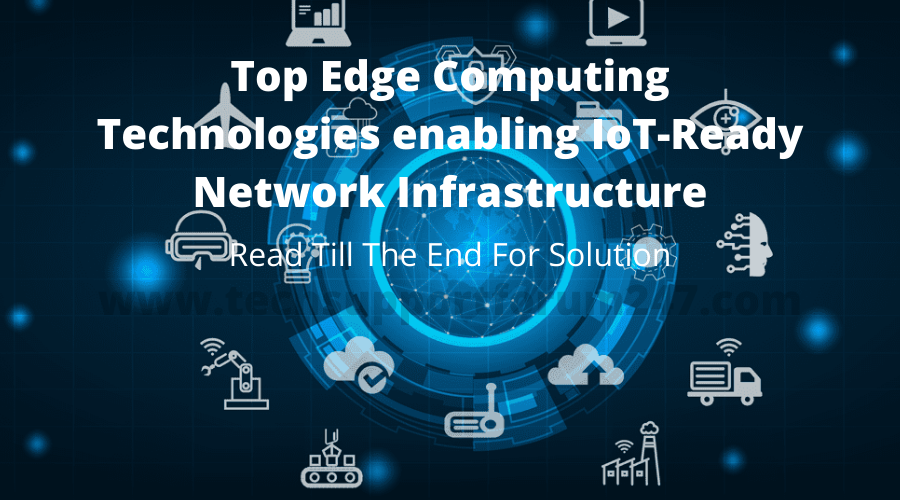 Let us now look at some of the top edge computing technologies that are used to facilitate 5G and IoT usage.
Multi-Access Edge Computing
Multi-Access computing is also popularly known as Mobile Computing.
It is a network architecture that enables the placement of storage and computational resources within RAN (Radio Access Network) in order to improve network efficiency and content delivery to users. Depending on the needs of the networking industry, MEC can adapt to radio links in order to improve network efficiency.
MEC also helps in decreasing long distance backhauling, which is extremely necessary in today's world.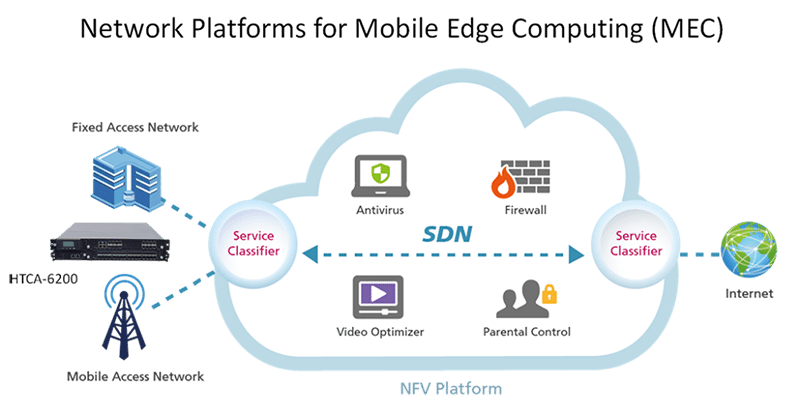 Edge Computing is Fog Computing
Fog computing or 'fogging' is a term that is used to describe a decentralized computing infrastructure.
Fog computing extends data-centric cloud computing to new edge networking along with placing data, storage, and applications in the most logical places.
This happens between the origin point of the data and cloud; this is often referred to as 'out of the fog.'
The main aim of fog computing to extend cloud services and computing to the edge of networking along with reducing data transported to the cloud while processing, analysing and storage.
The data that are stored for IoT sensors along with other devices are generally sent to the cloud for analysing purposes.
Fog computing is perfect for enabling short term analysis and data processing to reduce the amount of data being sent to the cloud.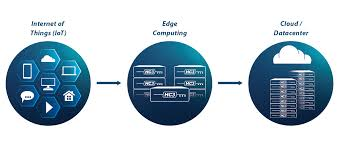 Cloudlets
Cloudlets are small scale and mobility-based cloud data centres that are located at edge networking.
They are the second tier of the three-tier hierarchy. The main aim of cloudlets is to improve resource-intensive and interactive mobile applications.
This is achieved by providing capable computing resources that have lower latency. In addition, with 5G loitering around, cloudlet is particularly designed in order to support resource-intensive applications, for instance, machine learning and AI technology.
MicroData Centres in Edge Computing
The internet is growing at a fast pace these days and with it comes new smart devices in the market.
According to a survey conducted by Market and Markets, Microdata centre will start earning more than $32 billion every year.
It is also estimated that a micro data centre is one of the most important subjects that will have large data centres compared to large MNCs around the globe.
Microdata centres are basically smaller systems that offer essential elements for traditional data centres.
Since the microdata centre is small, it can be deployed both inside and outside in every condition.
These are some of the top edge computing technologies enabling IoT-ready network infrastructure and are used in the networking industry.