Bitdefender Offline Installer .Bitdefender has introduced their new product Bitdefender 2019 this year. The latest version has features like Bitdefender Total Security 2019, Bitdefender Antivirus Plus 2019, Bitdefender Internet Security 2019 and Bitdefender Antivirus 2019. Continue reading to know about bitdefend.
Bitdefender is an award winning Windows PC protection and is used by many people all around the world. It is one of the best technologies available in the current market that protects your Windows computer with just one click. However, downloading and installing Bitdefender can be a bit difficult for beginners, but don't worry since we are here with a guide to download and install Bitdefender 2019 offline.
Features of Bitdefender Offline Installer Total Security :
Bitdefender provides webcam protection, which is always a plus point
Advanced threat defense technology
The software is fully secured from any kind of offline and online threats.
It is safe for Mac users
Comes with 100% online security
It is a very intelligent antivirus
Perfect for online internet browsing
Comes with online internet banking protection
Bitdefender Total Security 2019 Offline Installer for Windows 7,8, 8.1 and 10
The very first thing that you need to do is to uninstall any previous Bitdefender version (if you have any installed on your device). Next, you need to download the offline installer setup file. Once you are done with downloading the offline installer setup file, you need to start with the offline installation process. However, the moment you start with the installation process you will get an error:
"You must first install Bitdefender Agent to be able to install Bitdefender 2020"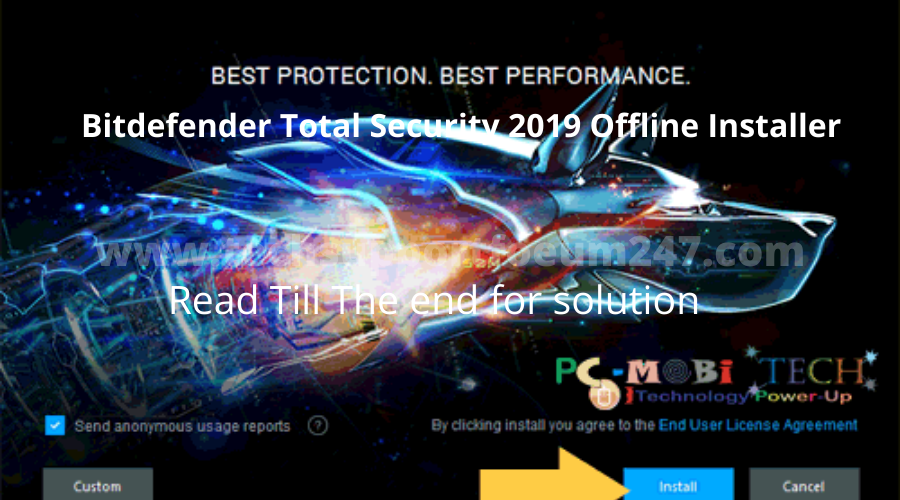 To proceed further, you need to download Bitdefender Agent and follow the steps mentioned below:
After downloading Bitdefender Agent, go to the download folder of your computer and right click on 'bitdefender_tsecurity.exe' file and then click on 'Run as administrator' option. This will automatically start installing Bitdefender agent.
Once you are done with the installation process, you will see a download progress screen, simply close it. However, if you have not connected your computer device to internet, you get an error, just close it.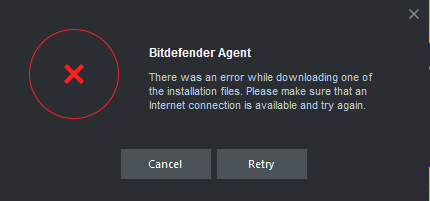 Next, run Bitdefender offline installer setup file. You have already downloaded Bitdefender offline installer setup file on your system. You will get a User Account Control dialog box where you have to click on the 'Yes' option to run install.
Next, you will be on the Bitdefender Installation screen, click on 'Yes' option.
Fanaly Bitdefender is installed
Now you don't have to do a single thing, Bitdefender will automatically be installed on your device. However, you will have to connect your computer to the internet in order to register and activate Bitdefender. You will not be able to activate the software without internet. You can connect your computer to any internet source, be it Wi-Fi or USB tethering.
Bitdefender is one of the best antivirus available in the market, it is completely free and protects your computer from any kind of offline and online threats. Install the software and enjoy it.